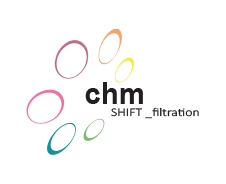 CHMLAB Group is a specialized company in separation, filtration and purification products with the aim to fulfil the customer requirements in the scientific community.
Our innovative and high-quality products help customers in laboratories and processes in a time and cost-efficient way. Our vision is to provide the best quality and high-end performance products.
Our key customers are from industries of bioscience, pharmaceutical, medical and food, as well as universities, public research institutes and laboratories.
CHMLAB has the head office in Barcelona, and operates worldwide through local partners in more than 65 countries.
View more >>
Products
Filtration

Filtration is the mechanical physical operation which is used for the separation of solids from fluids (liquids or gases) by interposing a porous media through which only the fluid can pass.


- Filter Paper
- Glass & Quartz Microfibre
- Extraction Thimbles
Micro-Filtration

Microfiltration is a membrane technical filtr-ation process which removes contaminants from a fluid (liquid & gas) by passing through a microporous membrane.


- Syringe Filters
- Membrane Filters
- Membrane Hardware
Chromatography
For Thin Layer Chromatography the adsorvent is coated as a thin layer onto a suitable support (e.g. glass plate, polyester or aluminium sheet). On this layer the substance mixture is separated by elution with a suitable solvent.